Worship Amber - Foot Cucktale
Worship Amber - Foot Cucktale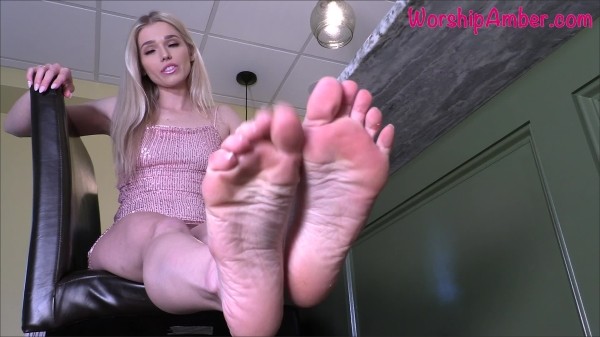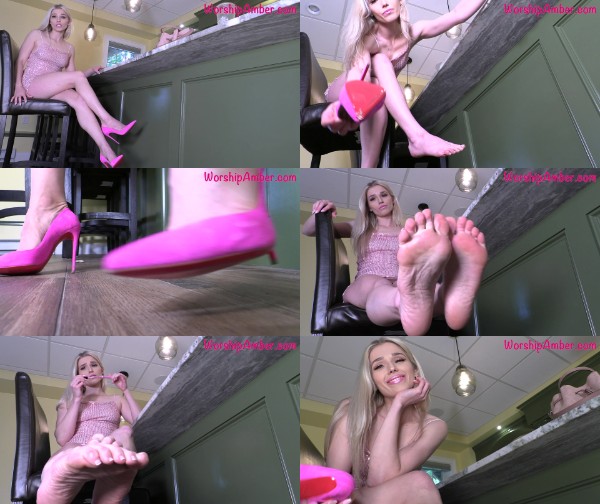 Description: Every hot girl knows that they've gotta look FLAWLESS if they want to take the HOTTEST guy home with them.. and thats NEVER been an issue for me. I am ALWAYS looking my best, not a single hair out of place. Unfortunately though, my heels can get a little scuffed... not to mention how sweaty my feet get while wearing them.
Thats where YOU come in. Its gonna be YOUR job to clean my heels and make them look brand new again!!!! Hot guys ALWAYS notice a pretty girls shoes, it says a lot about her. And what sort of message would I be sending if my heels are DIRTY!!!! (Ew!) It could TOTALLY cost me taking home the hottest guy, but I know you'd never let that happen. You're sooooo good at licking my heels!
Now that I think about it, you should just remain here with me! No dummy, not sitting on a chair.... you can be kneeling on the ground worshiping my feet. That way once I secure the hottest guy, my feet will be PERFECTLY clean and I won't have to worry about alpha knowing how sweaty my feet are!
mp4 l 2.5 GB l 1920*1080 l 00:17:35