Goddess Leena Fox - Goddess Leena's Goon Cave - Mindbreaking Remix - Humiliation POV
Humiliation POV - Goddess Leena Fox - Goddess Leena's Goon Cave - Mindbreaking Remix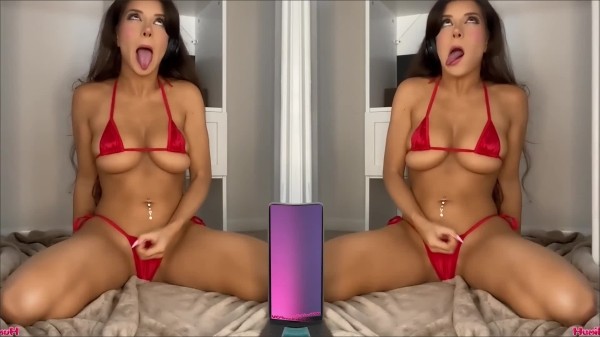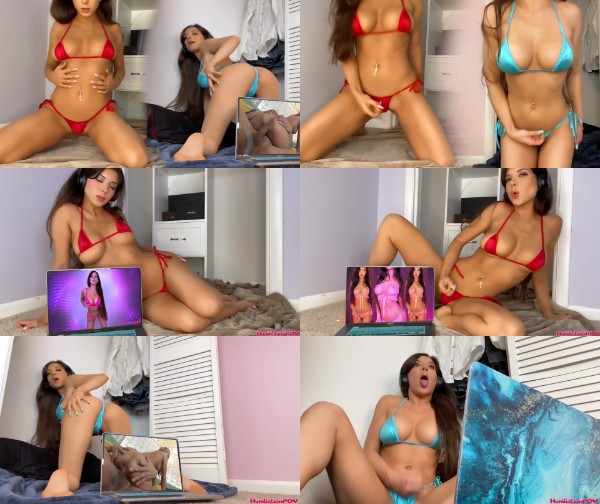 Description: Goddess Leena Fox!
Your mind is already fucked from the gif, isn't it? Goddess Leena Fox's body is flawless! This is Goddess Leena's new goon cave mindrinsing machine clip meant to completely reprogram you and addict you to Goddess Leena and porn! This clip will fucking break your mind. With tons of effects, fast moving visuals, and dual vocal tracks (one for each ear), you will be completely overwhelmed with Leena's body, her voice and her verbal mindfuckery! You're so fucked! Headphones are highly recommended to get the full audio experience!
HGoddess Leena Fox will tell you exactly how to build a goon cave in your closet. You will sit there on the floor, no lights at all except for your screen, it will be all you can focus on. Your screen will be filled with images of Goddess Leena Fox's perfect body as she teases you and mocks you. But there are screens within screens! You will see other clips of Goddess Leena's on those smaller screens as well as vanilla porn to completely fry your brain. This is porn overload!
The audio contains two tracks, one for each ear. One will encourage your addiction to Goddess Leena Fox, and the other will encourage your porn addiction. The audio for this clip is insane! It's filled with mindrinsing repetition and ear to ear subliminal messaging. The audio is done with intense mindrinsing effects, voice morphing, whisper tracks, echo effects, and subliminal messaging. It will fuck you up!
You love it when I fuck your head. Don't think, you can't think here in the goon cave, I do all the thinking for you. It's so easy for me to fuck your brain. Goddess Leena is your reality. Goddess Leena owns your cock. Fuck your hand for me. Get lost deep inside the mindrinsing machine with me. Go deeper. You love it in the mindrinsing machine. You are a Goddess Leena addict. Goon your fucking brains out. You need to constantly jerkoff to Goddess Leena. This is right where you belong, deep inside the goon cave with Goddess Leena clips. You want to be a Goddess Leena addict. You want to be a Goddess Leena dependent hand humper, a chronic masturbator for Goddess Leena. You want to spoil Goddess Leena. Goddess Leena gets your dick so hard.
You are a brainless gooner for Goddess Leena. Let me ruin your life. Your gooner cock is so hard. You want Goddess Leena to ruin you. Keep jerking off for Goddess Leena, jerking and spending and being brainfucked by me over and over and over again. You're lost in your goon cave with me. It feels so good in here, where your balls are full and your mind is empty. You're a little masturbation addict for Goddess Leena. Let my image permanently seer itself into your brain. Stay in here for hours. There is no coming back from this. You love it in the mindrinsing machine. Binge on Goddess Leena. You love it when I fuck your head. You are being mindfucked.
I want you to take your porn addiction mindrinsing to the next level. I want you totally fucking hopeless and completely porn addicted. I want you to enter a cell, a mindrinsing machine. So here's what I want you to do. Empty out the bottom of the smallest closet you have. Grab some pillows and put them on the floor of the closet. Don't forget your computer and your headphones. Then crawl into the closet with all of your mindrinsing gear and close the door. There should be total blackness except for the light coming from your computer. You should feel completely surrounded, like you're in a cell. Close the door. You're in. Deep in, nothing but walls and darkness around you. The only light is coming from your computer screen, with lots of porn playing.
mp4 l 582.67 MB l 1920*1080 l 00:11:02