Domina Elara - Edge Goon Cum HARD
Domina Elara - Edge Goon Cum HARD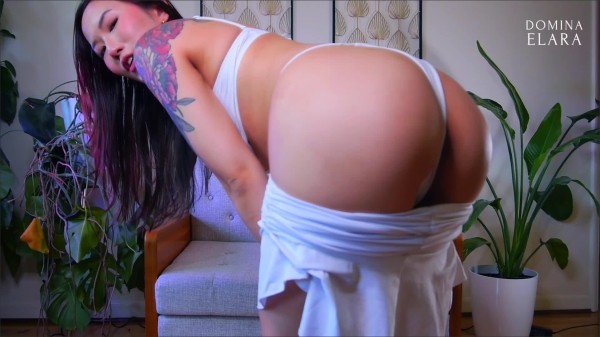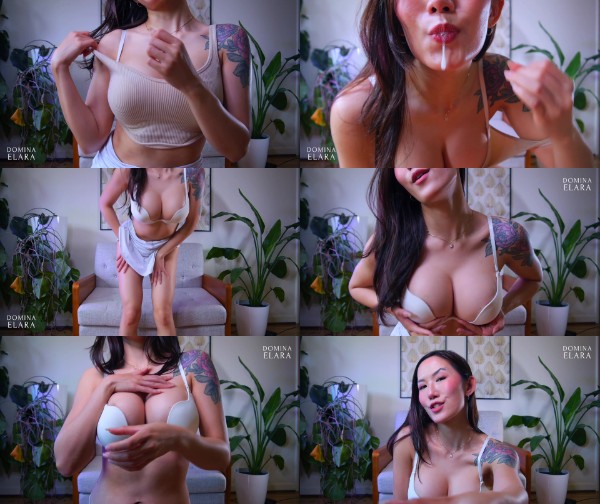 Description: "Can you EDGE, GOON AND CUM HARD for 45 whole minutes for me?
**This was a custom clip request with no names in it. It's SUPER hot and I really LOVED making this clip! **
I'll be getting you to the edge, again and again until I am satisfied. It will be so obscenely sexy that you will be riveted the entire time. With various sexy pumping directing, of slow... then FAST. Lots of countdowns. All leading up to the most explosive orgasm you'll ever have!
You'll start by touching your cock inside your trousers, feeling it get harder as I tease my own pussy under my skirt over my little white panties. I get you to pull your whole cock out and tease the head. I spit on your cock, making you all wet and lubed up.
I stroke and make you follow my hand, even stroking your cock. You get harder. More turned on.
I pull down my top revealing am ample cleavage as I stroke you, non-stop. Get you to pump as I pump. I get you to speed pump and slow pump all with such encouraging directions, moans and my enticing cleavage making you follow enthusiastically.
I bend over in my tiny skirt showing off my firm and perky ass and make you pump even more. I then give you so many speed pumps... encouraging you, making it sexier and sexier!
I tease you with my full tits. Making you stroke even deeper for me!
Eventually with all that edging and edging, I finally make you cum SO HARD for me!
mp4 l 6.47 GB l 1920*1080 l 00:47:27