Sara Saint - I Found Your Gay Porn Stash Step-Daddy - Humiliation POV
Humiliation POV - Sara Saint - I Found Your Gay Porn Stash Step-Daddy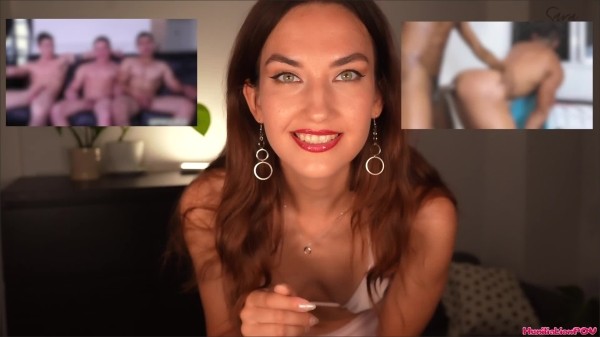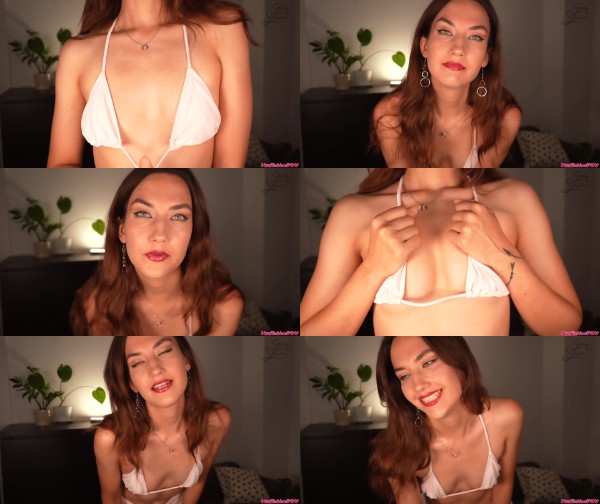 Description: Sara Saint!
Oh hi step-daddy, there's something I need to talk to you about. So you know I'm home a lot with nothing to do, and sometimes I get a bit bored and nosey and then I found your personal laptop just sitting on your desk, it was open already and I didn't need a password or anything. So I decided I was just going to use it to buy myself a few new bikinis for the summer, so I went into your browser and guess what I found? I think you probably already know. Do you want me to say it out loud? What if my step-mom will hear? Or do you want to keep it just between you and me?
I have found out that my step-daddy is a very naughty man. I saw so much porn on your computer. But porn is not the biggest problem, it's the fact that it was gay porn lol. I found your entire gay porn collection lol. Do you think I should tell step-mommy? Should I tell her, "Do you know my step-dad likes to watch gay porn?" Lol. I can't wait to tell her lol. What do you think will happen? Do you think she will divorce you immediately? Do you think she will tell all of her friends and yours? Everyone will know! And I can provide her with all the screenshots that I took from your screen. I have it all on my phone lol. Your secret is in good hands, your secret is in my hands.
I can see how nervous you are in your face. Your life is at risk. You're at risk of losing it all right now. Just with one message, I could ruin your whole life. One message to step-mommy and your life is over lol. Maybe it's better this way, you never deserved her anyway. And you know it, that's why you've been watching gay porn, you know you will never deserve a woman lol. You only want men lol. And it wasn't just any gay porn, it was of submissive men submitting to alpha men. And we both know which one you were wishing was you lol. I know you picture that it was you being used and humiliated by huge alpha cocks. I'll bet you stroke to that over and over and over again.
And I'll bet you thought no one would ever find out. Well guess what? I found out lol. And now you're fucked. Now your life is in my hands. I wonder how many years you've had this addiction? How many videos have you watched? Hundreds? Thousands? How long have you been fantasizing about sucking a big dick or being fucked? Lol. I'll bet you think about it every day. Isn't it fun talking to your step-daughter about this? Lol.
So I've been thinking a lot and I've decided that I will help you live out your fantasies and make them real. I will arrange your meetings with men, who will fuck you and put their dicks in your mouth. And you will suck and drool and please them in every possible way. And you will earn money by doing it. You will work so hard as my personal gay whore and you will give me all of your earnings. Every cent will go into my bank account. Your life is in my hands right now so you better deposit some money in my account if you don't want me to tell her. I know you don't want me to reveal your secret. You want it to be our little secret. You want to me my personal gay male slut lol.
I will pump you out lol. Every day when she is at work, you will be working for me so I can buy myself more sexy clothes and bikinis for the summer. I'll buy myself sexy heels and spoil myself with spa days while you suck cock for me and earn me money lol. You can be the protagonist in your favorite porn movies lol. Just imagine it, I can make all of your fantasies come true. And I know you want that because I can see you getting harder as you hear me talking about it. I know you're going to love this experience lol. You will enjoy sucking cocks and getting fucked, all for your bratty step-daughter lol. I'm going to love whoring you out!
Maybe I'll even have you film it and post it on the internet just for some extra income lol. Let's just hope that step-mommy doesn't find out. I will film it all just to have it on my phone, I will have my little collection of my step-dad having sex with men lol. This will make you my gay money slave forever lol You will owe me for the rest of your life lol. 'My step-daddy is gay!' Lol. So step-daddy, do you agree to be my gay whore for money? Yes, lol, you will love it! We will have so much fun! Lol.
mp4 l 605.56 MB l 1920*1080 l 00:11:26