Blazed Brat - Worship Six Stinky Soles Ft Princess Mia
Blazed Brat - Worship Six Stinky Soles Ft Princess Mia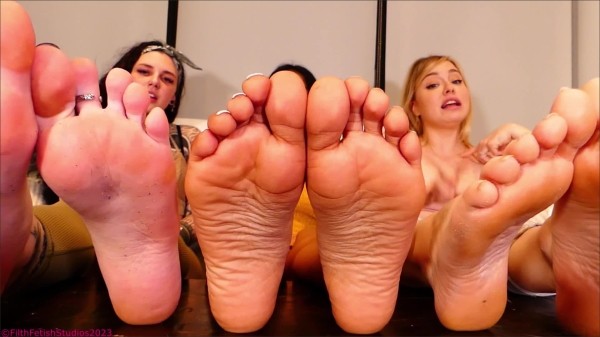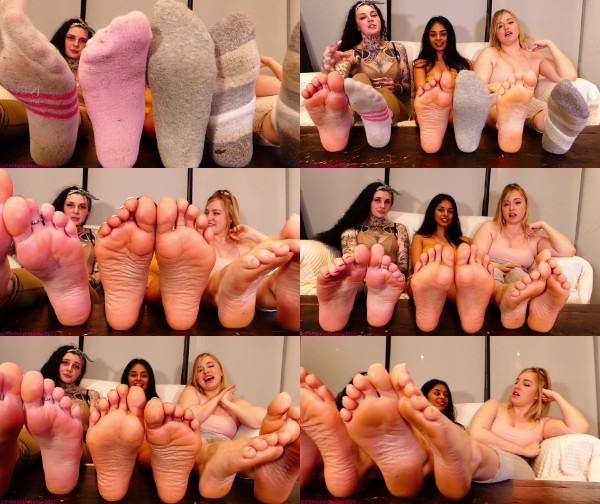 Description: Princess Mia, Princess Yasmine and I have a SPECIAL TREAT FOR YOU! Three pairs of SEXY STINKY SMELLY WOMEN'S FEET! We are all wearing WORN IN SOCKS that are soaked with sweat, and we have ONE JOB FOR YOU! We want to know whose feet are the SMELLIEST! We have a little bet going on and you are going to be their guinea pig! We begin to make fun of you and humiliate you as you drop to your knees and crawl close, SNIFFING AND WORSHIPPING EACH OF OUR SOLES! You begin with my big perfect feet and slowly move from left to right. Us girls continue to tease you but Yasmine suggests we remove the worn socks, that way you can get the FULL STENCH!
One by one we pull our socks off and TOSS THEM AT YOUR FACE! We know how IRRESISTIBLE our feet are, especially for a foot loser like you! We begin to talk about ALL THE WAYS WE WILL PUNISH YOU if you don't worship our feet properly! We will crush you with our thighs and legs, cram our feet down your throat! There are endless ways to hurt you! We demand you get up close and worship our feet again, you kneel and crawl close, kissing and sniffing each of our sweaty soles!
The video ends with Mia asking, Who's feet are the smelliest? But I have run out of patience! I want to punish you RIGHT NOW!
mp4 l 723.86 MB l 1920*1080 l 00:10:55