GoddessMayHere - Custom Clip - Bound To Feet
GoddessMayHere - Custom Clip - Bound To Feet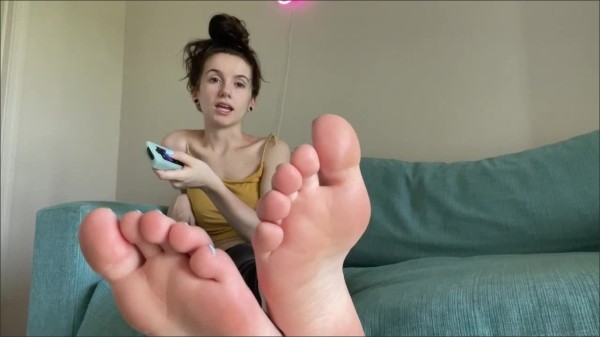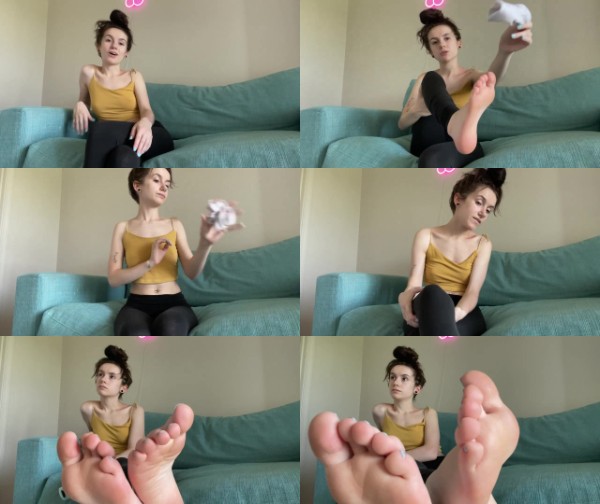 Description: "lying on the sofa/bed in front of the TV in sportswear.The vid is POV,I see you in front of me.
1)You describe:We made a bet&I would have won your old shoes.Fortunately you`ve won&can now finally live out your dominant side-I`m your chaste toy for 6months.You may order me(like today)once a week to your home&tease me for up to a whole hour.And now you even know my weakness.A week ago you put the chastity cage on me,the keys are in your safe.
2a)You tease me:You've already tied me up completely defenceless,I can't even move my head(the cam).With a sly smile you first tape my mouth shut(under the cam),then take off your trainers&show me your sweaty feet.You sniff your feet¬ice that this should work well.Then you make me smell your feet by alternately holding your soles in my face&spreading your toes
3)Contrasting sensations:Meanly you`ve everything positioned so that you can continue to effortlessly hold your feet to my nose with your legs outstretched"
mp4 l 288.46 MB l 1280*720 l 00:10:06